Be a part of the future of West Oklahoma City.
See what we have planned at Westgate Park.
Westgate Park is 100 acres of prime land suited for multiple usage. It is currently home to a 200,000 sq. ft. Class A office building and an additional 200,000 sq. ft. of industrial facilities. Westgate Park will expand to include additional office, retail, restaurants and multi-family with space for additional industrial or warehouse usage. Highlighting the property is a water feature which will include walking trails, sitting areas and a sculpture garden.
Occupying the northeast corner of W Reno Ave. and Sara Rd., Westgate Park is located in the fastest-growing county in the state. Conveniently located in close proximity to both Kilpatrick Turnpike and I-40 and this property is just minutes from downtown. Continued expansion of the turnpike will provide a direct route to Will Rogers World Airport.
1,500 to 40,000+ sq. ft. spaces for retail, restaurants and office plus land opportunities.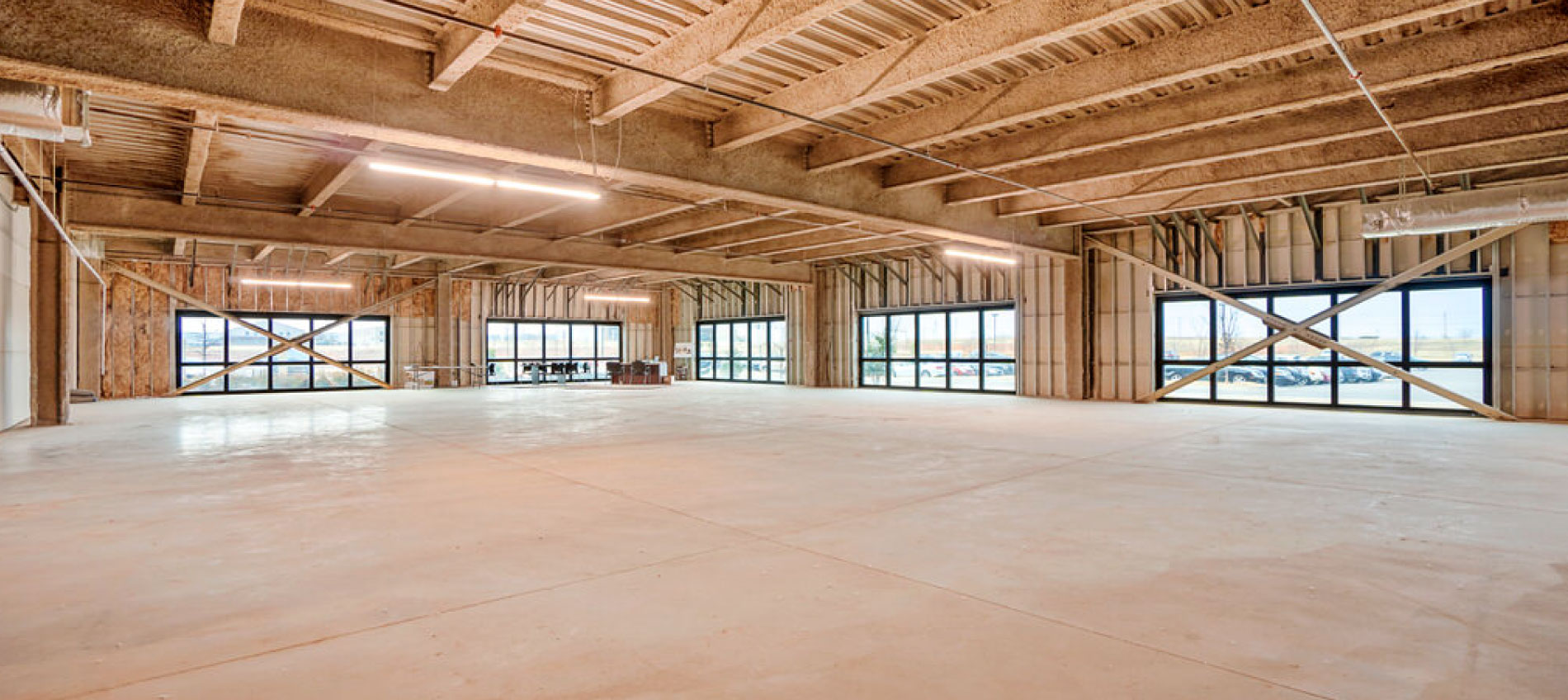 15k vehicles travel per day
Close proximity to the Kilpatrick Turnpike and I-40
Over 1k daytime employees onsite
Ongoing Construction Project of the Kilpatrick Turnpike has increased daily traffic counts

Seven miles of new construction/expansion has begun on the Kilpatrick Turnpike.
The expansion has increased access between I-40 and Airport Road
New Section of Extension Opened at 15th & Sara Road  –  4-22-19
Phase 1 - Retail/Office Park
Six - 10,500 sq. ft. Office buildings totaling 63,000 sq. ft.
Four – 10,500 sq. ft. Retail buildings totaling 42,000 sq. ft.
Phase 2 - Retail/Office Park
Four restaurant (Fast Food/QSR) pad sites totaling 9,800 sq. ft.
Two – two story office buildings totaling 128,000 sq. ft. 
One Bank building totaling 4,850 sq. ft. 
Two – Retail buildings totaling 28,700 sq. ft.
Corner Convenience Store/Restaurant 10,500 sq. ft.
Future Development Opportunity of Industrial/Multi Family on 41 Acres +/-
Coming 2021: Westgate Park Multi-Family Overview
Multi-Family 4-Story Development – will consist of a 350 unit Multi-Family development consisting of 1-, 2-, and 3-bedroom apartment homes that will be located on approximately 20 acres within the Westgate Park Development that will include retail and office development. Includes:
Total Population 2551 (1 Mile Radius); 52,756 (3 Mile Radius)
Daytime Employees 3706 (1 Mile Radius) and 15,315 (3 Mile Radius)